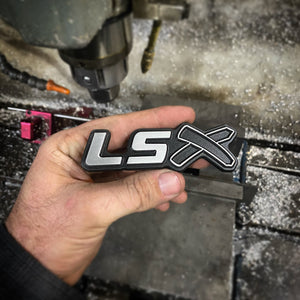 This is a pair of CNC machined billet aluminum LSX emblems. They measure 4.25"x1.5"x.1875" and comes powder coated black with the raised engraving brushed aluminum. This is for a pair of emblems. 


Proudly made in the USA!
FREE SHIPPING! Anywhere in the USA!
Want a custom emblem made? Shoot us a message!